By Steve Hayes and Jacqueline Pistorello
ACT BootCamp® is an intense, 4-day, experiential and skill-building training event. It typically brings together workshop attendees of varying experience which makes it a rich opportunity for all involved.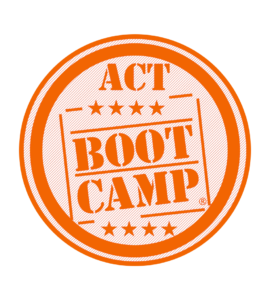 Our commitment is to bring those who have not had experience with ACT to a level where they are ready to try to apply ACT with clients in their practice. However, due to the depth, breadth, and length of the conference, intermediate to advanced ACT clinicians get plenty of new material they can work with in their practice as well.
What is different about ACT BootCamp® is its comprehensiveness. It is essentially a single track conference but unlike most conferences every attendee is part of the same presentations and exercises. The net effect is to create a sense of community and shared experience in a room with a few hundred fellow travelers that is uplifting and empowering.
We came up with the idea, in part, to mix the best of experiential and skills-based training.
ACT Training in the 21st Century
Nowadays there are many one and two day trainings available. Some are more experiential. Some are more skills based. ACT BootCamp® is a way of doing it all: it opens up the experiential space in which ACT is best implemented while also providing professionals the opportunity to learn and practice how to apply these methods with their clients.
We realized that we couldn't do all of this in a couple of days, so we extended the training to four days and three nights.
Bringing together different speakers, in order to model different ways of doing ACT, BootCamp starts out with more experiential methods. Attendees are asked to put themselves in their clients' seat, applying the metaphors and exercises often to their own experience, personal and professional.
The second part moves into skill building, where ACT clinicians, already primed by experiential exercises to be flexible and open, have the opportunity to practice these methods via role-plays and exercises that strengthen ACT conceptualization via cutting edge skill building exercises.
Evening events round out the training, helping attendees to see how ACT fits into a broader set of professional and personal issues.
ACT BootCamp® is effective, comprehensive—it's a kind of "one stop shop" to launch or refine your use of ACT.
And did we mention it is fun?