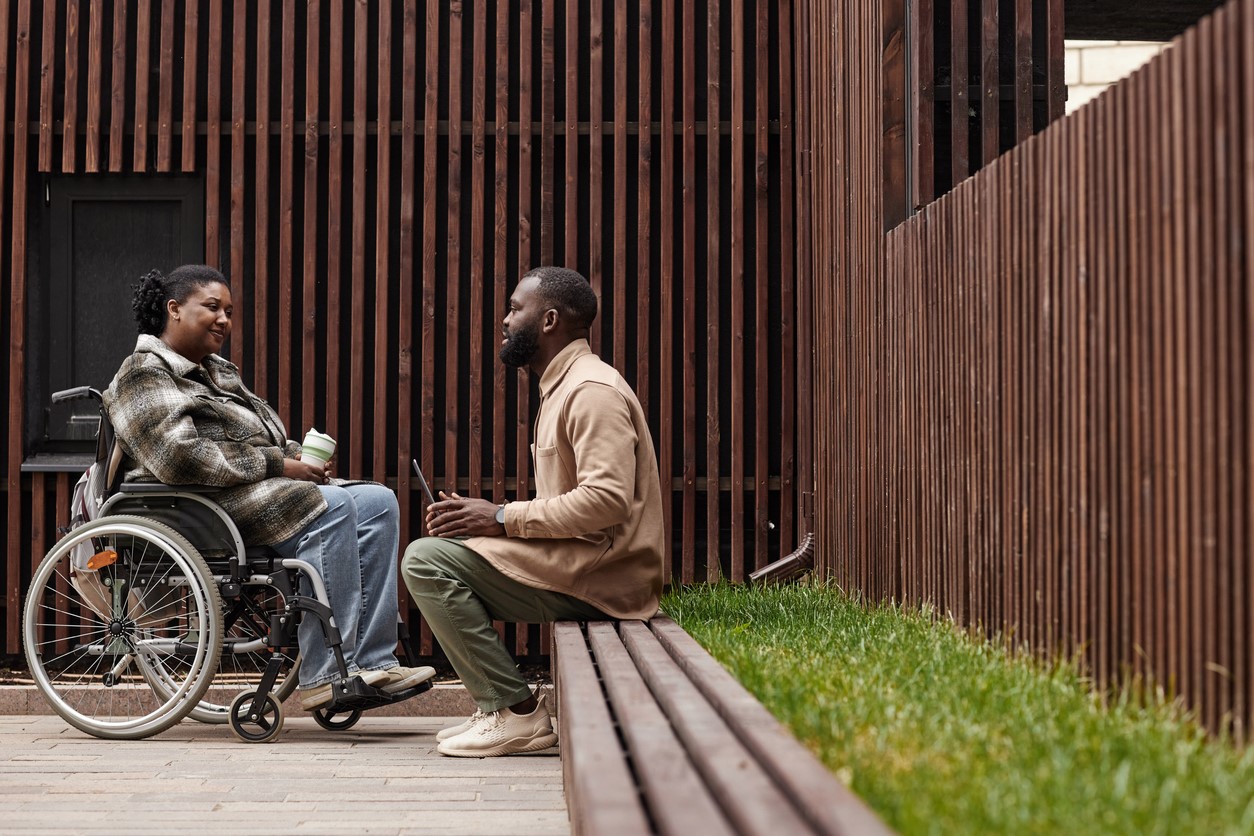 ACT for Suicidal Behavior
Responding with Flexibility and Freedom to Help Clients Pivot Toward Life
When a client reveals they've been thinking about suicide, it can quickly change the dynamic in therapy.
In the wake of these disclosures, clinicians often feel a range of complex emotions, from fear to anger to helplessness.
Their minds swirl with weighty questions. Should I consider hospitalization? How do I best help this person? What if I say the wrong thing? 
And due to a variety of factors — including their deep care for the client, employer expectations, and potential legal ramifications — therapists can feel it's their responsibility to compel clients to choose life. 
All of these experiences can converge to create a sense of paralysis. 
Clinicians who are familiar with acceptance and commitment therapy (ACT) often find that, in these cases, their own flexibility can suffer as interventions become driven primarily by fear.
Acceptance-based approaches may seem off-limits. Values work takes a back seat. And the focus shrinks in many ways to risk calculation and prevention strategies.
Risk assessment and prevention have an important place in a clinician's response when a client mentions taking their own life. At the same time, shifting completely into a "checklist" mindset can put the clinician and client at odds with each other, placing strain on the therapeutic relationship, and often excludes many interventions that would be effective in the context of suicide.
The truth is that, even though suicidal behavior is objectively frightening, it serves a purpose for clients who view their pain as unbearable or unacceptable.
If clinicians can facilitate openness toward that pain instead of turning away — scary as that may be — it opens the door for deeper connection and even opportunity in high-risk situations:
It fully acknowledges the client's suffering as well as their humanity without being pathologizing. 
It also creates a space where clinicians and clients can view suicidal thoughts or intent through a behavioral lens, uncovering the function it serves for the client as well as alternative means of reducing suffering.
This helps clinicians connect with more freedom in how they engage with the problem, allowing for work that is broader, deeper, and more elastic.
What's more, it fosters a generative and collaborative therapeutic environment where the primary goal is not only to prevent death, but to explore the many ways a client can choose life, even in the presence of pain.
If you're familiar with ACT but struggle to maintain a flexible approach in the context of suicide, we hope you'll join us in this important training, ACT for Suicidal Behavior.
Inside, Drs. Robyn D. Walser, Sean M. Barnes, and Lauren M. Borges will guide you through an ACT approach to suicidal thoughts and behaviors, giving you a framework for responding with more flexibility and efficacy when it matters most.
Inside the course
ACT for Suicidal Behavior is a live online course that will empower you to bring a different perspective to suicide. You'll learn how to respond in a way that's driven by flexibility rather than fear, and how to not only prevent death more effectively, but to also foster engagement in life.
In 4 sessions, you'll explore a functional contextual perspective of suicidal behavior and how to adapt the ACT approach to maximize your efficacy and bolster a strong therapeutic relationship during treatment. 
Drs. Walser, Barnes, and Borges will speak to each of the 6 core ACT processes and how to utilize each in the context of suicide, including how they can inform your approach to standard assessments and safety planning measures. You'll also engage in exercises to explore your own experience surrounding suicide and see role plays that demonstrate course tools and concepts in action. In the final session, you'll also join the trainers for a discussion on what to do when a client does take their own life.
Everything you'll learn in the course will allow you to:
Foster collaborative and generative sessions when a client discloses they've thought about taking their own life

Work with the client to uncover the function of suicidal behaviors and explore workable alternatives that support valued living

Utilize creative hopelessness effectively in the context of suicide to create space for more variable and adaptive means of coping with suffering

Bring the ACT lens to gold-standard procedures for suicidality to ensure they support psychological flexibility 

Practice taking a stance of flexibility to obstacles you may face in this context, including the anxiety or fear you might experience as a clinician
Suicidal behavior is, unfortunately, something most mental and behavior health clinicians encounter in their practices at some point, regardless of setting or specialty. Whether you typically work with high-risk populations or not, this course can help you discover more options that are available to you as a provider, as well as to the client, following a disclosure, allowing you to respond with more freedom. 
After taking the course, you'll be better equipped to address this pressing issue with an approach that is effective, direct, and decidedly human to help clients discover more flexible ways of engaging with pain and pivot toward life. 
This training offers 8 CE hours if attended live. We can only provide CE to those who are present via Zoom for the live sessions. However, the sessions will be recorded and available to watch later. Registrants may access these recordings at any time for up to nine months after the live training ends.
Before enrolling, please review conflict of interest disclosures and complete CE information here.
Session 1: October 6, 2023, 4:00 p.m.–6:00 p.m. EDT
Exploring Your Relationship to Suicide & Client's Considering Suicide
ACT from the Inside Out in the Face of Suicide
---
Session 2: October 13, 2023, 4:00 p.m.–6:00 p.m. EDT
Suicide from a Contextual Behavioral Perspective
Safety Planning from an ACT Perspective
---
Session 3: October 20, 2023, 4:00 p.m.–6:00 p.m. EDT
Joining with and Inspiring Change in Clients at Risk of Suicide
Engaging Mindfulness Processes to Hold Suicide-Related Psychological Pain
---
Session 4: October 27, 2023, 4:00 p.m.–6:00 p.m. EDT
Values Construction & Committed Actions to Build Reasons for Living
What to Do When a Client Takes Their Own Life and Moving Forward
Participants will be able to:
Identify personal and systemic barriers to working collaboratively with clients to effectively manage suicide risk.
Explain the phenomenon of suicide from a contextual behavioral perspective.
Discuss empirical support for using ACT with clients at risk of suicide.
Create an ACT consistent safety plan to cope during suicidal crises.
Use functional suicide risk assessment for case conceptualization and treatment planning.
Describe how to use creative hopelessness work appropriate for a client at high risk of suicide.
Describe how to help clients clarify and pursue their values in the presence of psychological pain and use committed action work to build vital lives clients will choose to live.
Please review complete CE and conflict-of-interest disclosure information prior to registering. This live online course is sponsored by Praxis Continuing Education and Training and is approved for 8 CE Hours by the following listed below. There was no commercial support for this activity. None of the planners or presenters for this educational activity have relevant financial relationship(s) to disclose with ineligible companies whose primary business is producing, marketing, selling, re-selling, or distributing healthcare products used by or on patients.
Praxis CET maintains responsibility for the program with the CE approvals outlined below:
Joint Accreditation: In support of improving patient care, Praxis Continuing Education and Training, Inc is jointly accredited by the Accreditation Council for Continuing Medical Education (ACCME), the Accreditation Council for Pharmacy Education (ACPE), and the American Nurses Credentialing Center (ANCC), to provide continuing education for the healthcare team.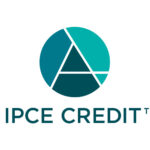 IPCE: This activity was planned by and for the healthcare team, and learners will receive 8 Interprofessional Continuing Education (IPCE) credit for learning and change.
Nursing: Praxis Continuing Education and Training, Inc designates this activity for a maximum of 8 ANCC contact hours.
Physicians: Praxis Continuing Education and Training, Inc designates this live activity for a maximum of 8 AMA PRA Category 1 Credits™. Physicians should claim only the credit commensurate with the extent of their participation in the activity.

Psychologists: Continuing Education (CE) credits for psychologists are provided through the co-sponsorship of the American Psychological Association (APA) Office of Continuing Education in Psychology (CEP). The APA CEP Office maintains responsibly for the content of the programs.
Social Workers: As a Jointly Accredited Organization, Praxis Continuing Education and Training, Inc. is approved to offer social work continuing education by the Association of Social Work Boards (ASWB) Approved Continuing Education (ACE) program. Organizations, not individual courses, are approved under this program. Regulatory boards are the final authority on courses accepted for continuing education credit. Social workers completing this course receive 8 clinical continuing education credits.
Drug and Alcohol Counselors: This course has been approved by Praxis Continuing Education and Training, Inc, as a NAADAC Approved Education Provider, for 8 CE hours. NAADAC Provider #165310, Praxis Continuing Education and Training, Inc, is responsible for all aspects of its programming.

National Counselors: Praxis Continuing Education and Training, Inc. has been approved by NBCC as an Approved Continuing Education Provider, ACEP No. 6759. Programs that do not qualify for NBCC credit are clearly identified. Praxis Continuing Education and Training, Inc. is solely responsible for all aspects of the programs.
NY Social Workers: Praxis Continuing Education and Training, Inc is recognized by the New York State Education Department's State Board for Social Work as an approved provider of continuing education for licensed social workers #SW-0467
NY Counselors: Praxis Continuing Education and Training, Inc. is recognized by the New York State Education Department's State Board for Mental Health Practitioners as an approved provider of continuing education for licensed mental health counselors. #MHC-0198.
NY Psychologists: Praxis Continuing Education and Training, Inc. is recognized by the New York State Education Department's State Board for Psychology as an approved provider of continuing education for licensed psychologists #PSY-0002.
NOTE: Many state boards accept offerings accredited by national or other state organizations. If your state is not listed, please check with your professional licensing board to determine whether the accreditations listed are accepted.
This training is for mental health professionals and/or trainees with some previous exposure and experience with Acceptance and Commitment Therapy (ACT). It will not include an introduction to ACT, but will be appropriate for a variety of attendees with knowledge ranging from beginner to advanced.
All levels of mental health professionals
Barnes, S. M., Borges, L. M., Smith, G. P., Walser, R. D., Forster, J. E., & Bahraini, N. H. (2021). Acceptance and commitment therapy to promote recovery from suicidal crises: A randomized controlled acceptability and feasibility trial of ACT for life. Journal of Contextual Behavioral Science, 20, 35-45.
Barnes, S. M., Borges, L. M., Sorensen, D., Smith, G. P., Bahraini, N. H., & Walser, R. D. (2022). Safety Planning Within Acceptance and Commitment Therapy. Cognitive and Behavioral Practice, 30(1), 55-63.
Borges, L. M., Barnes, S. M., Farnsworth, J. K., Drescher, K. D., & Walser, R. D. (2022). Case conceptualizing in Acceptance and Commitment Therapy for Moral Injury (ACT-MI): An active and ongoing approach to understanding and intervening on moral injury. Frontiers in Psychiatry doi: 10.3389/fpsyt.2022.910414
Hayes, S. C., Pistorello, J., & Biglan, A. (2008). Acceptance and Commitment Therapy: Model, data, and extension to the prevention of suicide. Brazilian Journal of Behavioral and Cognitive Therapy, 10, 81-102 doi: 10.31505/rbtcc.v10i1.329
Strosahl, K. D. (2004). ACT with the multi-problem patient. A practical guide to acceptance and commitment therapy, 209-245.
Tighe, J., Nicholas, J., Shand, F., & Christensen, H. (2018). Efficacy of acceptance and commitment therapy in reducing suicidal ideation and deliberate self-harm: systematic review. JMIR mental health, 5(2), e10732.
Walser, R. D., Garvert, D. W., Karlin, B. E., Trockel, M., Ryu, D. M., & Taylor, C. B. (2015). Effectiveness of Acceptance and Commitment Therapy in treating depression and suicidal ideation in Veterans. Behaviour research and therapy, 74, 25-31.
Weinstein, J. H., Kroska, E. B., & Walser, R. D. (2021). The empowerment plan: Enhancing the safety plan with a CBS approach to repertoire expansion. Journal of Contextual Behavioral Science, 20, 101-107.
We understand, sometimes things come up!
Praxis will offer a full refund to registrants of both live and live-online trainings who cancel their registration up to 14 days before the course or workshop start date, minus an administrative processing fee of $30 for a 2-day workshop or online course, and a $50 fee for a 4-day workshop. If cancelled within 14 days, no refund will be issued, however, a credit for the same amount will be applied toward another learning product, which expires within 1 year. Please contact us at online@praxiscet.com to cancel a registration.