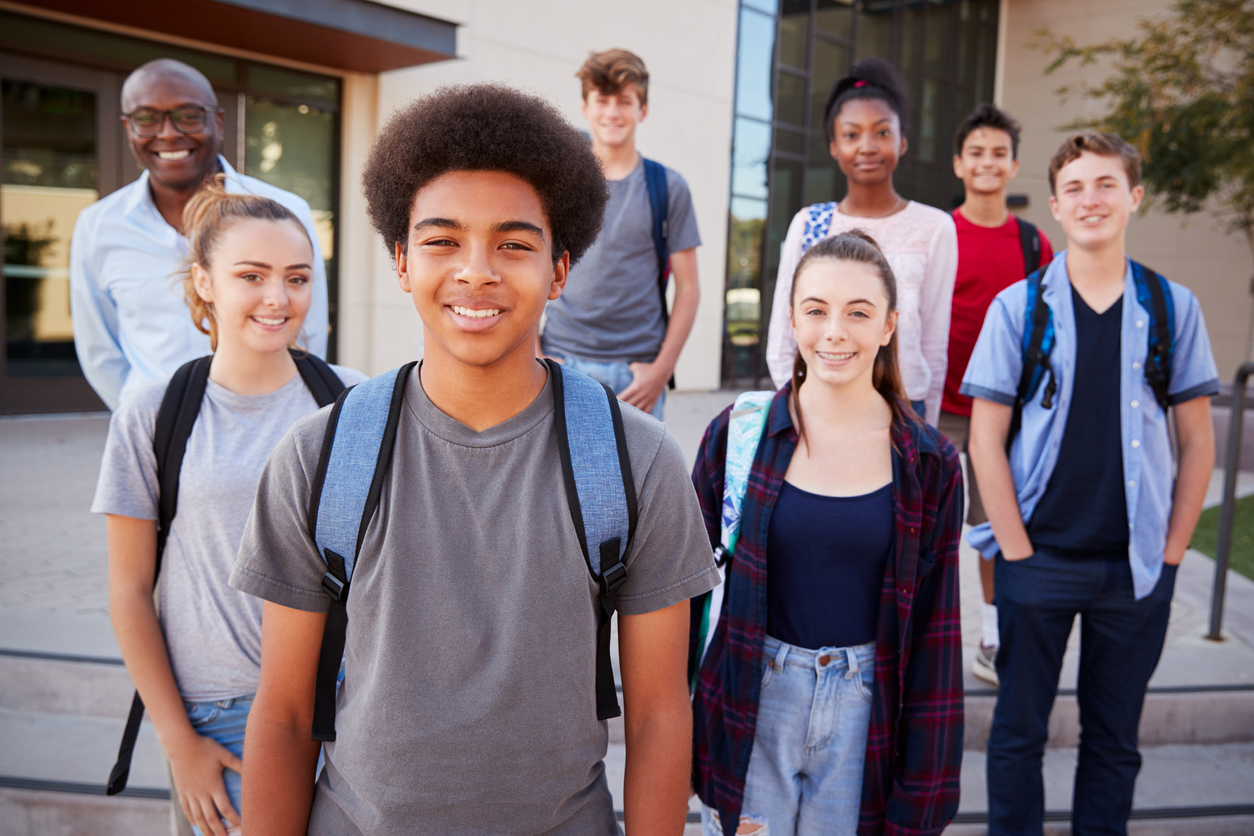 Building Resilience in Youth
Today's youth are living in a world of uncertainty, with significant political and socio-economic unrest, 24-hour news cycles and physical, environmental, and mental health risks which makes learning about resilience an essential skill for youth to develop. 
The good news is that resilience can be taught. Resilience isn't a trait or disposition, but a set of skills that allows people not only to survive challenges and difficult times, but to flourish during and after them. Like any other type of learning, these skills can be broken down and then practiced.
Designed with counselors, educators and therapists who work with youth (ages 5 – young adults) in mind, this course provides a step-by-step approach to helping young people reduce stress, gain confidence, manage difficult emotions, and overcome and even grow from setbacks and obstacles. 
We will share the STORMS approach to resilience. We believe resilience is built both within individuals and within context. You will learn skills to build resilience in the young people you serve and ways to create larger communities, culture and context that are essential in building resilience. We emphasize context because it is an area that is often left out in the discussion on resilience. 
STORMS stands for:
It Starts with adult resilience. When the adults grow their own resilience, they can manage their own stress and better help the youth they work with.  
Teach you the skills and science of resilience.  
Own all your emotions, so they don't control you. Feel your feelings, even the hard ones.
Rule your mind, so you can think helpful and happier thoughts. 
Manage your behaviors, so you can cope more and stress less.
Develop a Support network (parent, teacher, friend, neighbor) to create a community focused on resilience. 
Cognitive behavioral techniques and positive psychology strategies will be employed throughout this workshop. In addition, the information presented and activities given will be derived from the latest research. Our goal is to translate research into accessible and practical tools. Notably, a positive and proactive approach, one that promotes real and meaningful change, will be used. Furthermore, our hopes as presenters are to build resilience in children and to create ripple effects, ones that reverberate beyond the individual participant. 
Enroll in this exciting new course, and gain the tools to help young people gain emotional agility, flexibility and a growth mindset, all building blocks for resilience.
This training is worth 12 CE credit hours if attended live. While we can only provide CE to those who are present – i.e. logged in – for all live sessions, Praxis webinars are recorded for later viewing. Registrants may access these recordings at any time for up to six months from the conclusion of the training to which they pertain.
Prior to registering, please click here to review speaker-planner conflict of interest disclosures and complete CE information.
Session 1 | August 4, 2022, 6 PM—8 PM EDT
Resilience will be defined. Why it is important. The history of resilience research.

Factors that build resilience in adults. Research indicates that it is essential to have adults demonstrate resilience if they want children in their lives to display resilient behaviors.
Session 2 | August 11, 2022, 6 PM—8 PM EDT
Resilience in children will be defined in terms of risk and protective factors.

Practical skills will be discussed in terms of thinking and doing skills.
Session 3 | August 18, 2022, 6 PM—8 PM EDT
The role emotions play in building resilience will be explored. The notion of  "accepting the yuck" and increasing positive emotions will be discussed.

Participants will also acquire techniques to help young people respond rather than react when feeling overwhelmed.
Session 4 | September 1, 2022, 6 PM—8 PM EDT
In this part, strategies that focus on beliefs, thoughts, and mindsets related to improving resilience will be addressed. Discovering strategies to help children and teens identify their thinking traps and challenge negative beliefs.

Topics such as optimism, growth mindset, values and failing forward will be discussed.
Session 5 | September 8, 2022, 6 PM—8 PM EDT
Behaviors that can be employed to improve youth resilience will be shared. These include: problem solving, flexibility, bravery and coping skills.

Practical strategies to implement these strategies with youth will be discussed.
Session 6 | September 15, 2022, 12 PM—2 PM EDT
Resilience does not exist only in individuals, it's equally important to grow resilience by gaining support from others.  The importance of individual support will be explored.

Furthermore, culture, context, and environment play essential roles in building a child's resilience. The importance of systemic change and support will be demonstrated. Activities that encourage young people to connect with others, act in ways that benefit others, and gain a sense of purpose will be reviewed.
Participants will be able to:
Describe what resilience is, why it is important and how to teach these skills to young people. 

Define the STORMS approach.

Discuss how to regulate both comfortable and uncomfortable emotions with youth.

Identify at least two ways to accept or change unhelpful thinking patterns to encourage a more resilient mindset. 

Identify how to create resilient behaviors through self-efficacy, brave actions, and living a value driven, purposeful life.

Define a charismatic adult and describe the role of a charismatic adult in building resilience in young people

Discuss the role of environment and culture in nurturing resilience and review why these factors are so essential in building a resilience

Describe a resilient mindet and patterns associated with resilient individuals
Please review complete CE and conflict-of-interest disclosure information prior to registering. This live online course is sponsored by Praxis Continuing Education and Training and is approved for 12 CE Hours by the following listed below. There was no commercial support for this activity. None of the planners or presenters for this educational activity have relevant financial relationship(s) to disclose with ineligible companies whose primary business is producing, marketing, selling, re-selling, or distributing healthcare products used by or on patients.
Praxis CET maintains responsibility for the program with the CE approvals outlined below:
Joint Accreditation: In support of improving patient care, Praxis Continuing Education and Training, Inc is jointly accredited by the Accreditation Council for Continuing Medical Education (ACCME), the Accreditation Council for Pharmacy Education (ACPE), and the American Nurses Credentialing Center (ANCC), to provide continuing education for the healthcare team.
IPCE: This activity was planned by and for the healthcare team, and learners will receive 12 Interprofessional Continuing Education (IPCE) credit for learning and change.

Psychologists: Continuing Education (CE) credits for psychologists are provided through the co-sponsorship of the American Psychological Association (APA) Office of Continuing Education in Psychology (CEP). The APA CEP Office maintains responsibly for the content of the programs.
Social Workers: As a Jointly Accredited Organization, Praxis Continuing Education and Training, Inc is approved to offer social work continuing education by the Association of Social Work Boards (ASWB) Approved Continuing Education (ACE) program. Organizations, not individual courses, are approved under this program. State and provincial regulatory boards have the final authority to determine whether an individual course may be accepted for continuing education credit. Praxis Continuing Education and Training, Inc maintains responsibility for this course. Social workers completing this course receive 12 clinical continuing education credits.

National Counselors: Praxis Continuing Education and Training, Inc. has been approved by NBCC as an Approved Continuing Education Provider, ACEP No. 6759. Programs that do not qualify for NBCC credit are clearly identified. Praxis Continuing Education and Training, Inc. is solely responsible for all aspects of the programs.
NY Social Workers: Praxis Continuing Education and Training, Inc is recognized by the New York State Education Department's State Board for Social Work as an approved provider of continuing education for licensed social workers #SW-0467
NY Counselors: Praxis Continuing Education and Training, Inc. is recognized by the New York State Education Department's State Board for Mental Health Practitioners as an approved provider of continuing education for licensed mental health counselors. #MHC-0198.
NY Psychologists: Praxis Continuing Education and Training, Inc. is recognized by the New York State Education Department's State Board for Psychology as an approved provider of continuing education for licensed psychologists #PSY-0002.
NOTE: Many state boards accept offerings accredited by national or other state organizations. If your state is not listed, please check with your professional licensing board to determine whether the accreditations listed are accepted.
For mental health professionals including, educators, psychologists, counselors, and social workers (beginner-intermediate level)
Stark, Abigail M., Allison E. White, Nancy S. Rotter, and Archana Basu. "Shifting from survival to supporting resilience in children and families in the COVID-19 pandemic: Lessons for informing US mental health priorities." Psychological Trauma: Theory, Research, Practice, and Policy 12, no. S1 (2020): S133.
Masten, Ann S. "Global perspectives on resilience in children and youth." Child development 85, no. 1 (2014): 6-20.
Masten, A. S., & Cicchetti, D. (Eds.). (2012). Risk and resilience in development and psychopathology: The legacy of Norman Garmezy. Development and Psychopathology [Special section], 24, 333-558. https://doi.org/10.1017/S0954579412000016
Technical Requirements
This is an online learning event. Access to a computer and high-speed internet is required. Refer to our FAQ page for further information on technical requirements for this training.
All prices listed in US dollars and times in US Eastern time.
We understand, sometimes things come up!
Praxis will offer a full refund to registrants of both live and live-online trainings who cancel their registration up to 14 days before the course or workshop start date, minus an administrative processing fee of $30 for a 2-day workshop or online course, and a $50 fee for a 4-day workshop. If cancelled within 14 days, no refund will be issued, however, a credit for the same amount will be applied toward another learning product, which expires within 1 year. Please email us at events@praxiscet.zendesk.com to cancel a registration.