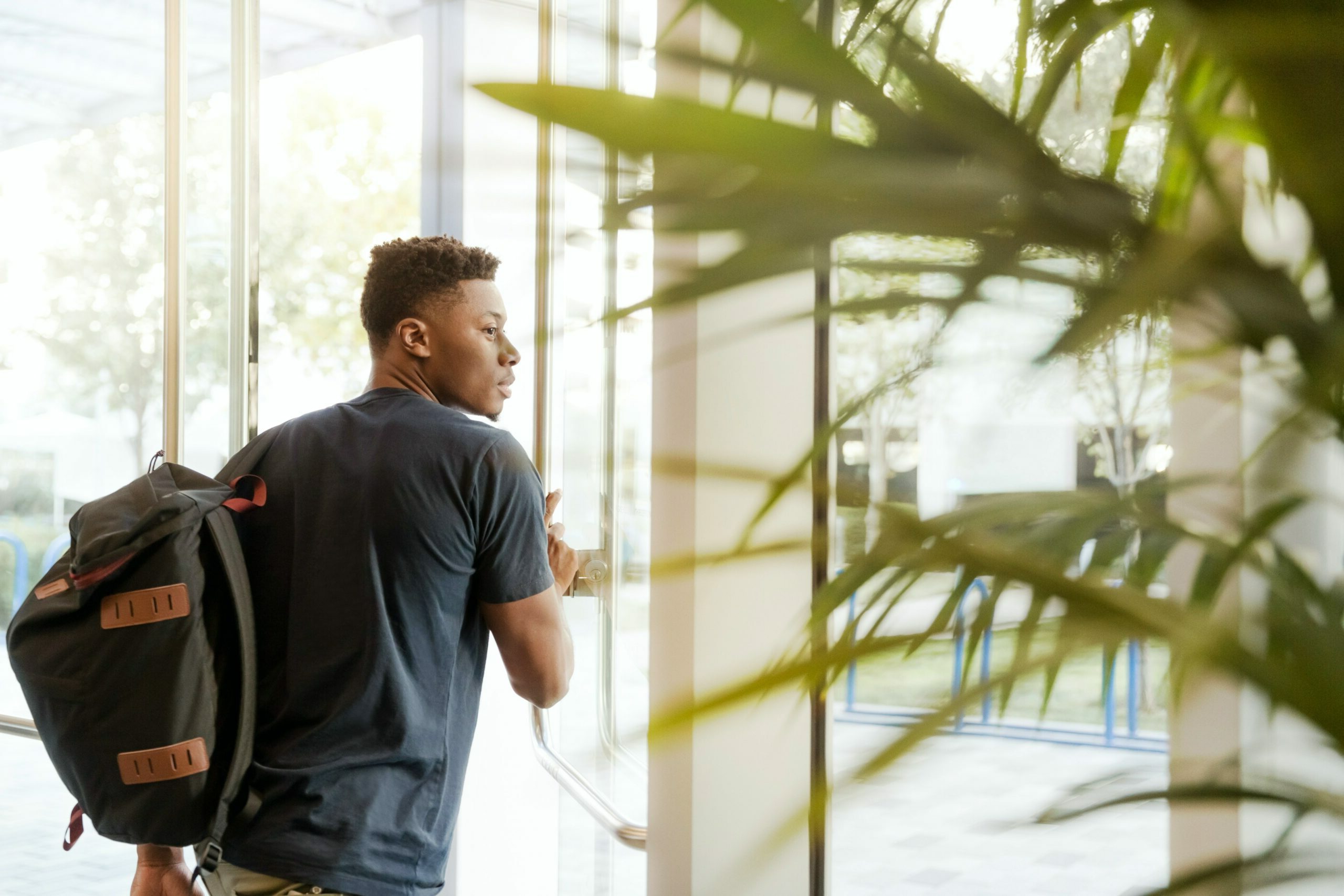 Failure to Launch
Helping Young Adults and Parents Navigate the Road to Independence
Parents who formerly worried about "empty nest syndrome" might today worry more that their children will never leave home, never form relationships, and never find adequate employment. In countries around the world, increasing numbers of young people – particularly males – are having difficulty navigating the transition from adolescence to adult self-sufficiency. They remain isolated, avoidant, jobless or underemployed, and amotivational – often staying in their childhood home and dependent on parents into their thirties.
"Failure to launch" is the most common term applied to these young adults in North America, but the problem overlaps with related concepts elsewhere: Hikikomori ("pulling inward, being confined") in Japan, and NEET (Not in Education Employment or Training) in the United Kingdom.
The causes of this problem are numerous: economics, internet connectivity, changes in parenting, features of the educational system, and more. Yet the issue is infrequently studied, perhaps because it does not fit neatly into the existing diagnostic categories. Despite this, clinicians are increasingly seeing these individuals – or their parents – in therapy.
This five-session program is designed to provide the clinician with extensive background on the nature of this problem, and treatment strategies for assisting the young adult and the family to navigate toward greater independence. We look beyond the seeming dichotomy of enabling-versus-ejection to see how the family system can maintain support but shift it from compensation to confidence. Interventions are drawn from cognitive therapy, behavioural activation approaches, exposure-based work, and family systems work.
Whether you work with these young adults directly or with parents struggling with a too-long-occupied nest, this program will provide you with perspectives and techniques to work more effectively. We will also look at preventive and early-intervention strategies designed to avert such problems before they become entrenched.
This training is worth 10 CE credit hours if attended live. While we can only provide CE to those who are present – i.e. logged in – for live presentation(s), all Praxis webinars are recorded for later viewing. Registrants may then access these recordings at any time for up to nine months from the conclusion of the training to which they pertain.
Prior to registering, please review speaker-planner conflict of interest disclosures and complete CE information.
Session 1 | The HomeBody Problem
September 6, 2023, 12 PM—2 PM EDT
Hour 1
Who are we talking about? Defining our scope
Why staying at home can be fine – and not our concern
Epidemiology of the problem
Cross-cultural comparisons
Characteristics of the population
Hour 2
Diagnostic near-misses
Economic and cultural risk factors
The role of the educational system
Parenting styles and the cultivation of avoidance
---
Session 2 | Getting the Train Out of the Station
September 13, 2022, 12 PM—2 PM EDT
Hour 1
De-triangulating from referral sources
Identifying the client's personal goals and ideals
Coping with grandiosity and inadequacy
Hour 2
Identifying and filling skill deficits
Assessing readiness for change
Working at the client's pace
---
Session 3 | The Components of Change
September 20, 2023 12 PM—2 PM EDT
Hour 1
Goal-setting and emotional support
Anxiety management and tolerance
Mourning and releasing childhood
Hour 2
In vivo exposures and excursions
Financial self-management
Job hunting and career
Addressing societally-induced distortions ("Find your passion!" and more)
---
Session 4 | Parenting and the family system
September 27, 2023 12 PM—2 PM EDT
Hour 1
How and why families can sabotage progress
Incorporating family in independence
A look at the family system
When parents are the identified clients
Hour 2
Changing the parents, not the offspring
Intrinsic versus adaptive motivation
Setting effective limits
How to support momentum, not inertia
---
Session 5 | Adult-Raising
October 4, 2023 12 PM—2 PM EDT
Hour 1
The two tasks of parenting: Safety and preparation
The myth of natural development
Adolescence as apprenticeship
Hour 2
Skills adults need
The shifting line of responsibility
Encouraging independence without risking safety
Conclusions
Participants will be able to:
Identify the failure-to-launch phenomenon and distinguish it from related phenomena such as social anxiety and depression.
Identify the precipitating and maintaining factors operating in individual cases, and use these in formulation and treatment planning.
Discuss ways to build an alliance with the young adult without getting caught in the power struggle with caregivers.
Discuss how to conduct exposure-based work on anxiety-producing situations with the young adult, based on their priorities and plans.
Address ambivalence and despair in identifying and building a functional adult self.
Describe ways to work with young adults and families at identifying and resolving "adulting" skill deficits.
Describe ways to work with the family to shift supports from enabling dependence to facilitating confidence and personal development.
Identify tools for assisting parents to set boundaries, gently withdraw superfluous caregiving, and manage their own transition to post-parenting life.
Please review complete CE and conflict-of-interest disclosure information prior to registering. This live online course is sponsored by Praxis Continuing Education and Training and is approved for 10 CE Hours by the following listed below. There was no commercial support for this activity. None of the planners or presenters for this educational activity have relevant financial relationship(s) to disclose with ineligible companies whose primary business is producing, marketing, selling, re-selling, or distributing healthcare products used by or on patients.
Praxis CET maintains responsibility for the program with the CE approvals outlined below:
Joint Accreditation: In support of improving patient care, Praxis Continuing Education and Training, Inc is jointly accredited by the Accreditation Council for Continuing Medical Education (ACCME), the Accreditation Council for Pharmacy Education (ACPE), and the American Nurses Credentialing Center (ANCC), to provide continuing education for the healthcare team.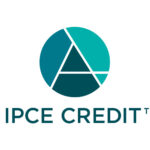 IPCE: This activity was planned by and for the healthcare team, and learners will receive 10 Interprofessional Continuing Education (IPCE) credit for learning and change.
Nursing: Praxis Continuing Education and Training, Inc designates this activity for a maximum of 10 ANCC contact hours.
Physicians: Praxis Continuing Education and Training, Inc designates this live activity for a maximum of 10 AMA PRA Category 1 Credits™. Physicians should claim only the credit commensurate with the extent of their participation in the activity.

Psychologists: Continuing Education (CE) credits for psychologists are provided through the co-sponsorship of the American Psychological Association (APA) Office of Continuing Education in Psychology (CEP). The APA CEP Office maintains responsibly for the content of the programs.
Social Workers: As a Jointly Accredited Organization, Praxis Continuing Education and Training, Inc. is approved to offer social work continuing education by the Association of Social Work Boards (ASWB) Approved Continuing Education (ACE) program. Organizations, not individual courses, are approved under this program. Regulatory boards are the final authority on courses accepted for continuing education credit. Social workers completing this course receive 10 clinical continuing education credits.
Drug and Alcohol Counselors: This course has been approved by Praxis Continuing Education and Training, Inc, as a NAADAC Approved Education Provider, for 10 CE hours. NAADAC Provider #165310, Praxis Continuing Education and Training, Inc, is responsible for all aspects of its programming.

National Counselors: Praxis Continuing Education and Training, Inc. has been approved by NBCC as an Approved Continuing Education Provider, ACEP No. 6759. Programs that do not qualify for NBCC credit are clearly identified. Praxis Continuing Education and Training, Inc. is solely responsible for all aspects of the programs.
NY Social Workers: Praxis Continuing Education and Training, Inc is recognized by the New York State Education Department's State Board for Social Work as an approved provider of continuing education for licensed social workers #SW-0467
NY Counselors: Praxis Continuing Education and Training, Inc. is recognized by the New York State Education Department's State Board for Mental Health Practitioners as an approved provider of continuing education for licensed mental health counselors. #MHC-0198.
NY Psychologists: Praxis Continuing Education and Training, Inc. is recognized by the New York State Education Department's State Board for Psychology as an approved provider of continuing education for licensed psychologists #PSY-0002.
NOTE: Many state boards accept offerings accredited by national or other state organizations. If your state is not listed, please check with your professional licensing board to determine whether the accreditations listed are accepted.
Some familiarity with ACT is advised, because the goal of this workshop is not to teach classic ACT in detail.
Mental health professionals at all skill levels. The program may be of particular interest to school and university counselling program staff, and those clinicians working with adolescents, young adults, and parents of adult children
Burn, K., & Szoeke, C. (2016). Boomerang families and failure-to-launch: Commentary on adult children living at home. Maturitas, 83, 9-12.
Kato, T.A., Kanba, S., & Teo, A.R. (2019). Hikikomori: Multidimensional understanding, assessment, and future international perspectives. Psychiatry and Clinical Neurosciences, 73, 427-440.
Lowe, K., & Arnett, J.J. (2019). Failure to grow up, failure to pay? Parents' views of conflict over money with their emerging adults. Journal of Family Issues, 41, 359-382
We understand, sometimes things come up!
Praxis will offer a full refund to registrants of both live and live-online trainings who cancel their registration up to 14 days before the course or workshop start date, minus an administrative processing fee of $30 for a 2-day workshop or online course, and a $50 fee for a 4-day workshop. If cancelled within 14 days, no refund will be issued, however, a credit for the same amount will be applied toward another learning product, which expires within 1 year. Please email us at online@praxiscet.com to cancel a registration.