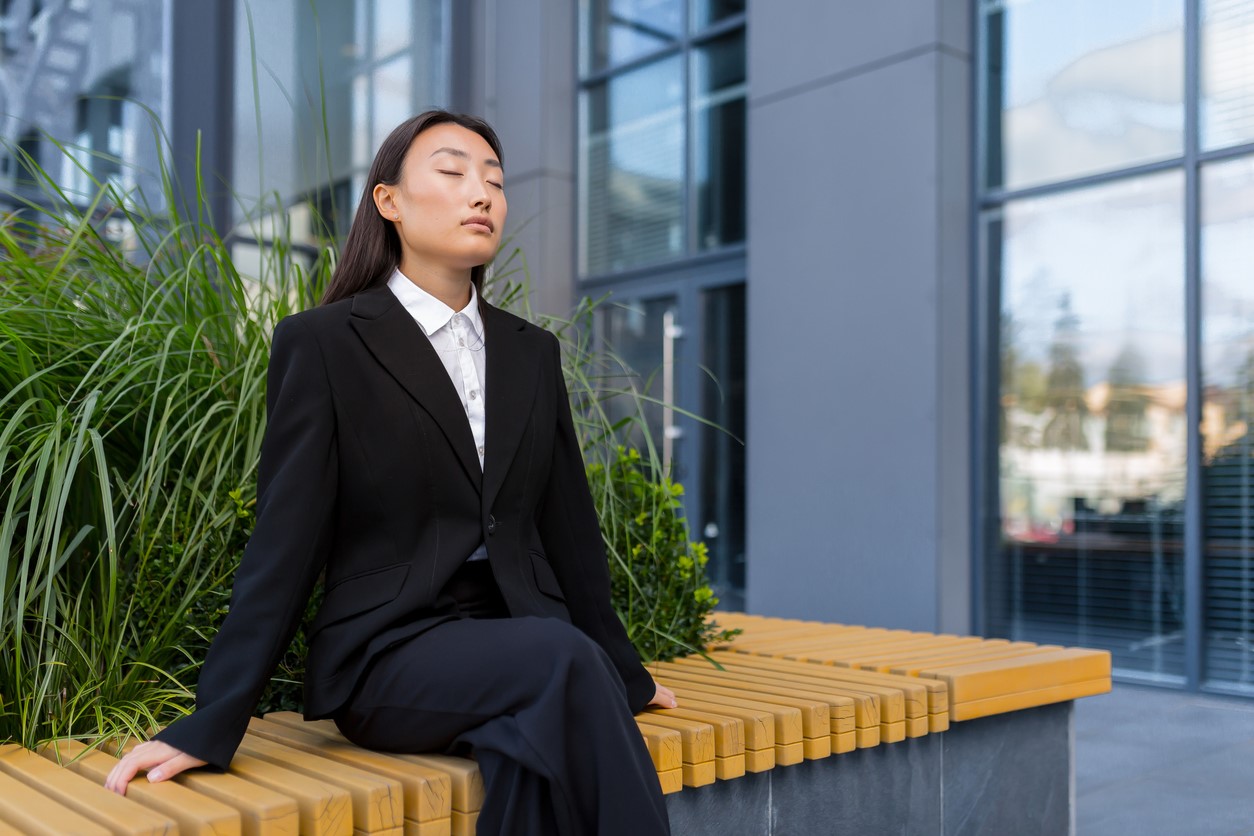 Fuel the Brain, Not Anxiety
Improving energy and mental clarity for better mental health
Psychotherapy is primarily focused on working with the mind.
And while most psychotherapeutic approaches utilize dozens if not hundreds of proven strategies for working with mental health challenges and helping clients grow, they can often ignore a fundamental truth…
Our bodies — including our brains — need fuel to function.
Without the proper nutrition, sleep, and exercise, the brain's capacity to produce the ATP and neurotransmitters that regulate emotion and promote clarity becomes drastically reduced. And studies have shown that even something as simple as a low blood glucose level correlates with higher instances of anxiety and depression.
Essentially, when we don't take care of our bodies, human beings don't have the energy they need to maintain a stable brain, a resilient mind, or complex relationships.
And it can limit the effectiveness of therapy.
You may have seen this impact yourself without even realizing it.
When your client knows healthy cognitive skills but continues to find themselves unable to apply them…
When your client continually disengages from the work, both in and out of sessions…
Or when it's clear that clients are unable to progress through their day without becoming constantly dysregulated…
Each of these examples can leave clinicians feeling frustrated and disheartened — like you're stuck in a loop with clients who just want to keep discussing the same issues, and who can't seem to progress.
But each situation also provides an opportunity to look to the body for the next step.
Because when we fuel the body, we fuel the brain, supplying the essential building blocks necessary for creating and maintaining cognitive and behavioral change.
By incorporating a set of simple, physiologically-focused strategies into your therapeutic toolbox, you can help reduce the stranglehold of anxiety and depression on your clients' lives and enhance the therapeutic work you already do.
And that's exactly what you'll learn in our newest live online course, Fuel the Brain, Not Anxiety.
Inside the Course
In this course, you'll explore the impact of nutrition, sleep, exercise, and breathing on anxiety, depression, and mood disorders. And you'll learn simple, approachable strategies — as well as teachable skills for maintaining these strategies long-term — to help clients reduce emotional dysregulation, improve energy and mental clarity, and develop greater access to their creativity, resiliency, and compassion.
Over 4 live online sessions, Dr. Kristen Allott will show you how you can help clients meet the needs of their bodies — the power supply of the brain — and she will guide you through the science of how these strategies can literally change the brain and open the door to deeper healing.
You'll receive techniques and resources you can bring into the therapy room right away, giving you the opportunity to practice between each course session and return with questions and next steps.
In addition, you'll look at case studies where clinicians have seen improvements in their clients — some over time and some almost instant — as a direct result of changing sleeping, exercise, and eating habits. And you'll see how even minor improvements along the way can help build trust and rapport, opening the door for deeper work when necessary.
Throughout the course, you'll also explore:
Assessment tools for knowing if and when nutrition, sleep, and exercise are contributing to mental health issues
The science behind the "lizard brain" — including how it can impede therapeutic engagement and ways to get your clients out from under its control
How mindfully coordinated eating can have an immediate impact on presence, mood regulation, and receptivity
What is happening when your client is in "survival mode" and when you should and should not administer psychotherapeutic interventions
How to read food labels so you can teach your clients to fuel their bodies more effectively
How to differentiate between depression and fatigue
The vital importance of sleep regulation and tools for improving sleep
By exploring the why and how behind these skills and practices, this course aims to give you the tools to help clients support their bodies so they can more fully engage in therapeutic work — and their lives.
In addition, you'll see how you can integrate these techniques into your own life, giving yourself tools for self-care that can help reduce burnout, allow you to stay more present, and increase your own capacity for resilience and compassion both in and out of the therapy room.
We invite you to join this exciting new course and discover how you can help clients — and yourself — increase energy and mental clarity and unlock new potential for meaningful growth and healing.
This training is worth 8 CE credit hours if attended live. While we can only provide CE to those who are present – i.e. logged in – for all live sessions, Praxis webinars are recorded for later viewing. Registrants may access these recordings at any time for up to nine months from the conclusion of the training to which they pertain.
Prior to registering, please click here to review speaker-planner conflict of interest disclosures and complete CE information.
Session 1 | September 8, 2023, 4 PM—6 PM EDT
Session 2 | September 15, 2023, 4 PM—6 PM EDT
Session 3 | September 22, 2023, 4 PM—6 PM EDT
Session 4 | September 29, 2022, 4 PM—6 PM EDT
Participants will be able to:
Assess the impact of diet, sleep and movement patterns have on emotions, thoughts and behaviors
Describe how the physiology of glucose control impacts emotions and behaviors
Discuss with clients how their choices around food, sleep, movement, and nasal breathing impact their energy, emotions, thoughts, and behaviors.
Identify ways to assess a clients sleep and breathing hygiene
Describe how to distinguish sleep from unconscious, from deep rest and the roll of each of these play in mental health
Discuss the neurological value of movement and how to encourage movement for your clients
Identify what labs should be done prior to a mental health diagnosis
Please review complete CE and conflict-of-interest disclosure information prior to registering. This live online course is sponsored by Praxis Continuing Education and Training and is approved for 8 CE Hours by the following listed below. There was no commercial support for this activity. None of the planners or presenters for this educational activity have relevant financial relationship(s) to disclose with ineligible companies whose primary business is producing, marketing, selling, re-selling, or distributing healthcare products used by or on patients.
Praxis CET maintains responsibility for the program with the CE approvals outlined below:
Joint Accreditation: In support of improving patient care, Praxis Continuing Education and Training, Inc is jointly accredited by the Accreditation Council for Continuing Medical Education (ACCME), the Accreditation Council for Pharmacy Education (ACPE), and the American Nurses Credentialing Center (ANCC), to provide continuing education for the healthcare team.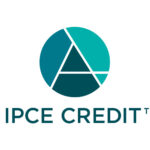 IPCE: This activity was planned by and for the healthcare team, and learners will receive 8 Interprofessional Continuing Education (IPCE) credit for learning and change.
Nursing: Praxis Continuing Education and Training, Inc designates this activity for a maximum of 8 ANCC contact hours.
Physicians: Praxis Continuing Education and Training, Inc designates this live activity for a maximum of 8 AMA PRA Category 1 Credits™. Physicians should claim only the credit commensurate with the extent of their participation in the activity.

Psychologists: Continuing Education (CE) credits for psychologists are provided through the co-sponsorship of the American Psychological Association (APA) Office of Continuing Education in Psychology (CEP). The APA CEP Office maintains responsibly for the content of the programs.
Social Workers: As a Jointly Accredited Organization, Praxis Continuing Education and Training, Inc. is approved to offer social work continuing education by the Association of Social Work Boards (ASWB) Approved Continuing Education (ACE) program. Organizations, not individual courses, are approved under this program. Regulatory boards are the final authority on courses accepted for continuing education credit. Social workers completing this course receive 8 clinical continuing education credits.
Drug and Alcohol Counselors: This course has been approved by Praxis Continuing Education and Training, Inc, as a NAADAC Approved Education Provider, for 8 CE hours. NAADAC Provider #165310, Praxis Continuing Education and Training, Inc, is responsible for all aspects of its programming.

National Counselors: Praxis Continuing Education and Training, Inc. has been approved by NBCC as an Approved Continuing Education Provider, ACEP No. 6759. Programs that do not qualify for NBCC credit are clearly identified. Praxis Continuing Education and Training, Inc. is solely responsible for all aspects of the programs.
NY Social Workers: Praxis Continuing Education and Training, Inc is recognized by the New York State Education Department's State Board for Social Work as an approved provider of continuing education for licensed social workers #SW-0467
NY Counselors: Praxis Continuing Education and Training, Inc. is recognized by the New York State Education Department's State Board for Mental Health Practitioners as an approved provider of continuing education for licensed mental health counselors. #MHC-0198.
NY Psychologists: Praxis Continuing Education and Training, Inc. is recognized by the New York State Education Department's State Board for Psychology as an approved provider of continuing education for licensed psychologists #PSY-0002.
NOTE: Many state boards accept offerings accredited by national or other state organizations. If your state is not listed, please check with your professional licensing board to determine whether the accreditations listed are accepted.
Mental health professionals beginners to intermediate
Lassale, C., Batty, G.D., Baghdadli, A. et al. Healthy dietary indices and risk of depressive outcomes: a systematic review and meta-analysis of observational studies. Mol Psychiatry 24, 965–986 (2019).
Aylett, E., et. al. Exercise in the treatment of clinical anxiety in general practice – a systematic review and meta-analysis. BMC Health Services Research (2018) 18:559
Penckofer, S., et. al. Does Glycemic Variability Impact Mood and Quality of Life? Diabetes Technology & Therapeutics 14, 4 (2012)
We understand, sometimes things come up!
Praxis will offer a full refund to registrants of both live and live-online trainings who cancel their registration up to 14 days before the course or workshop start date, minus an administrative processing fee of $30 for a 2-day workshop or online course, and a $50 fee for a 4-day workshop. If cancelled within 14 days, no refund will be issued, however, a credit for the same amount will be applied toward another learning product, which expires within 1 year. Please email us at online@praxiscet.com to cancel a registration.