Mastering the Clinical Conversation – Phoenix
About This Workshop
Clinicians who care about delivering interventions based on empirical evidence struggle to keep pace with the proliferation of evidence-based psychotherapy models. For this reason, interest in universal psychological treatment processes is at an all-time high. Yet the element shared by virtually all psychotherapies—language—has largely been ignored. In this workshop, you will explore an evidence-based approach to using language intentionally and experientially to produce therapeutic effects, independent of specific treatment packages or modalities. Grounded in relational frame theory (RFT) and contextual behavioral science (CBS), this training provides an integrative framework and practical strategies for harnessing the power of language to free clients from psychological suffering and promote meaningful flourishing.
Exploring the role of language processes in the development and maintenance of psychological problems, this workshop will address a core question: How can clinicians alleviate the suffering caused by language and cognition through
the use of
language and cognition? We will propose innovative ways to enhance assessment and intervention using specific kinds of clinical conversations. We will demonstrate techniques for shaping behavior change and fostering meaning and motivation, using powerful experiential metaphors and perspective-taking shifts.
The training will include didactics, demonstrations, and skills development through role-plays focused on:
Experiential work without reliance on protocols and standard exercises, in natural conversations with clients.
Shaping your client's ability to be in touch with and observe their own experiences, and to draw conclusions adapted to their personal life choices (e.g., how to evoke observation rather than using didactic psychoeducation).
Using experiential metaphors and perspective-taking shifts to develop your client's awareness.
Developing life purpose and motivation through meaningful conversations grounded in behavioral principles.
Unlock the power of language in your practice today, and sign up for this essential workshop.
Attendees must complete the course in full and attend all sessions in order to receive ANY continuing education credit. No partial credit will be given.
Prior to registering, please review speaker-planner conflict of interest disclosures and complete CE information.
Discounted guest room rate of $129/night available using the group code
Z3R
.
Program
Thursday, October 3

8:00 am to 8:30 am

Registration (Not available for CE)

8:30 am to 10:15 am

Welcoming and Introduction
Orientation to ACT
ACT Roots: Philosophy, Theory, Technology

10:15 am to 10:30 am 

Morning Break  (Not available for CE)

10:30 am to 12:30 pm 

Psychological Inflexibility (Core Processes) 

Creative Hopelessness (Confronting the Control Agenda)

12:30 pm to 2:00 pm

Lunch Break (Not available for CE)

2:00 pm to 3:15 pm

Psychological Flexibility (Mindfulness Processes):
Contact with the Present Moment
Self-as-Context

3:15 pm to 3:30 pm 

Afternoon Break (Not available for CE)

3:30 pm to 5:00 pm

Psychological Flexibility (Mindfulness Processes continued):
Defusion
Acceptance
Q & A
Friday, October 4

8:00 am to 8:30 am

Check-in (Not available for CE)

8:30 am to 10:15 am

Psychological Flexibility (Valued Action Processes):
Values
Committed Action

10:15am to 10:30am 

Morning Break (Not available for CE)

10:30 am to 12:30pm

Self-Compassion
The ACT Matrix:
Case Conceptualization
Treatment Planning

12:30 pm to 2:00 pm 

Lunch Break (Not available for CE)

2:00 pm to 3:15 pm

The Therapeutic Relationship:
Informed Consent
Goal Collaboration
Therapeutic Stance

3:15 pm to 3:30 pm 

Afternoon Break (Not available for CE)

3:30 pm to 5:00 pm 

Shaping Psychological Flexibility (Skill-Building Practice)
Q & A
Learning Objectives
Participants will be able to:

Describe and implement the components of the contextual behavioral therapeutic process.
Demonstrate techniques connecting the therapeutic process to the client's life.
Describe the components of the experiential work on awareness.
Implement the process and techniques of helping clients observe and describe psychological experiences.
Implement process and techniques of helping clients track functional relationships among experiences.
Describe the main processes involved in perspective-taking in experiential work.
Implement perspective-taking techniques, increasing the client's awareness.
Describe the main processes involved in experiential metaphors.
Demonstrate techniques to codevelop experiential metaphors with the client.
Describe language processes involved in meaning and motivation.
Demonstrate techniques to build meaning and motivation through natural conversations.
Implement various experiential techniques through natural conversations.
Prerequisites
Some exposure to contextual behavioral science or other experiential therapeutic approaches.
Audience
For mental health professionals, beginners to advanced, with at least some exposure to third-wave contextual behavioral science, or other experiential approaches.
Recommended Reading
Villatte, M., Villatte, J.L., & Hayes S.C. (2016). Mastering the Clinical Conversation: Language as Intervention. New York: Guilford Press.
Wilson, K.G. & Dufresne, T. (2009). Mindfulness for Two. Oakland, CA: New Harbinger.
Torneke, N. (2017). Metaphor in Practice. Oakland, CA: New Harbinger.
References
Eswara-Murthy, V., Villatte, M., McHugh, L. (2017, June). Investigating the effect of Conditional vs Hierarchical Framing on Motivation. Paper presented at the 15th World Conference of ACBS, Sevilla, Spain.
Sierra, M.A., Ruiz, F.J., Florez, C.L., & Riano Hernandez, D. (2016). The role of common physical properties and augmental functions in metaphor effect. International Journal of Psychology and Psychological Therapy, 16(3), 265-279.
Villatte, M., Villatte, J. L., & Hayes, S. C. (2017).  A reticulated and progressive strategy for developing clinical applications of RFT. The Psychological Record, 1-5.
Refund and Cancellation Policy
We understand, sometimes things come up!
Praxis will offer a full refund to registrants of both live and live-online trainings who cancel their registration up to 14 days before the course or workshop start date, minus an administrative processing fee of $30 for a 2-day workshop or online course, and a $50 fee for a 4-day workshop. If cancelled within 14 days, no refund will be issued, however, a credit for the same amount will be applied toward another learning product, which expires within 1 year. Please email us at events@praxiscet.zendesk.com to cancel a registration.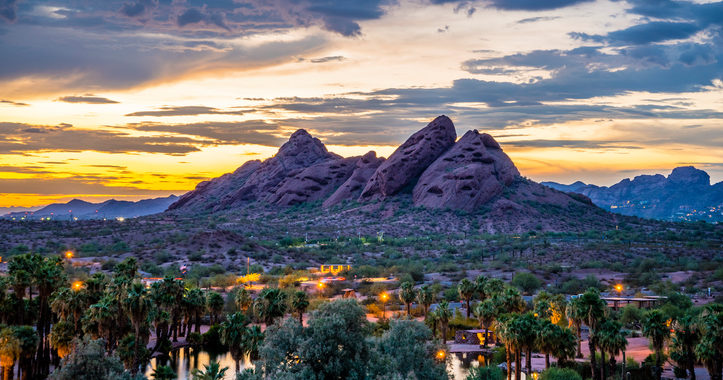 October 3–4, 2019
8:30am–5:00pm
Holiday Inn & Suites Phoenix Airport North
1515 N 44th Street
Phoenix
,
Arizona
85008
Book your room!
Available Discounts
Groups of 3 or more professionals receive 20% off at checkout
Register before August 22 for a $50 discount.
Student registrations are not eligible for ANY discounts
Discounted price appears in cart.