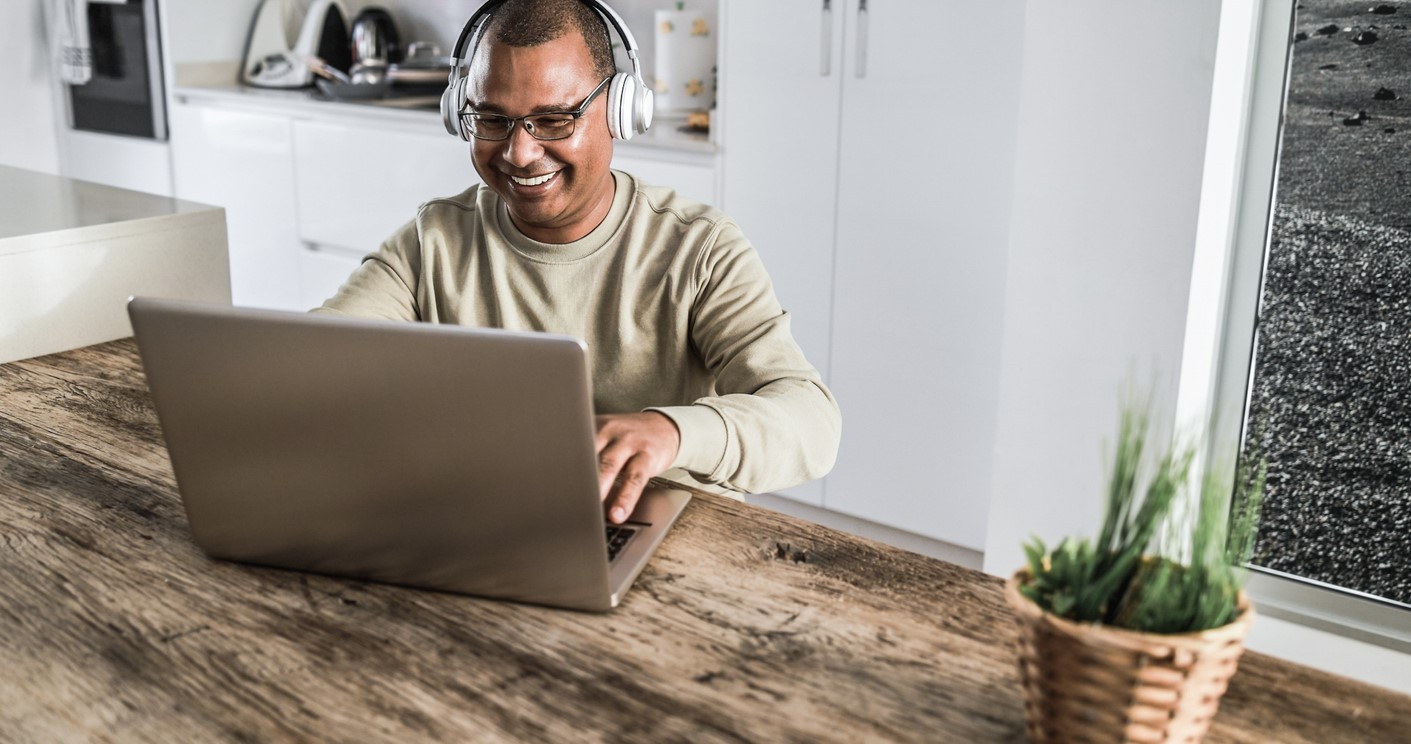 Strengthening ACT through RFT
A Fun and Effective Approach to Utilizing Relational Frame Theory
Learning relational frame theory (RFT) can be daunting.
For many practitioners, exploring RFT can feel like wading into a sea of complicated and inaccessible terminology.
And while much of the research and writing on RFT show a fascinating evolution of the understanding of human cognition and language, they can sometimes have little bearing on what happens in the therapy room. The examples generally aren't clinical and there's limited recommendations for practical application.
So for a boots-on-the-ground practitioner, how can a deeper understanding of RFT — and the ways in which language and cognition inform behavior — help in sessions?
One of the fundamental principles in acceptance and commitment therapy (ACT) is that overidentification with literal language leads to psychological inflexibility, which is at the core of human suffering. And through metaphor and experiential techniques, you can help your client break the hold of experiential avoidance and free themselves to make new choices guided by their values.
This can be accomplished without an expert's background in RFT — studies have shown that ACT works even when delivered by beginning therapists who don't fully understand the model.
But even the most experienced ACT practitioners encounter a challenging (and unfortunately common) situation: a client who remains stuck in rigid identities and ways of thinking despite numerous interventions.
In situations like these, RFT can do more than simply supply a new metaphor or a new eyes-closed exercise.
It can provide further insight into why an ACT principle might apply in a given moment and gives you the building blocks to design creative, adaptable, precise interventions of your own.
And it can help you expand the possibilities of your practice by drawing upon one of the most empirical and theoretically dense bodies of knowledge that exist in psychology to help bring richness and meaning into your clients' lives.
That is what you'll learn to do in Strengthening ACT through RFT.
About the Course
In this 6-session live online course led by Miranda Morris and Evan Marks, you'll develop and practice new RFT-based clinical skills in an environment that's accessible, engaging, and even fun!
Designed for clinicians who are already practicing ACT and want to broaden their repertoire and deepen their understanding of the model, this course will demonstrate the relevance of RFT to clinical work and help you increase the flexibility and efficacy of your interventions with clients.
You'll learn the fundamentals of RFT, behavioral analysis, functional contextualism, and functional assessment in a way that goes beyond simply acquiring a new set of terms and instead focuses on utilizing your knowledge to help clients. And you'll learn how to harness language with precision and intention — helping you to understand why your client is stuck where they are, how they are approaching language in a way that's getting them stuck, and how to use language to help them move.
You'll practice identifying clinically relevant relational framing as it is happening in session to help clients contact internal experiences as they are (not as language says they are) and to enhance client and therapist sensitivity to function and context.
Throughout the course, you'll explore case examples and engage in group exercises where you'll "play" with different frames and put the concepts into practice. You'll discover how you can shape particular behavioral repertoires in clients using framing in an intentional way as well as experiment with your own framing. Rather than trying to find the "right" answer, these exercises are built to help you stretch yourself, ask weird questions, say weird things, and foster a fun environment of creative risk-taking as you explore the model and broaden your understanding of its practical applications.
You'll leave the course with a much better understanding of the mechanics of RFT and how you can use them to target specific elements such as empathy, self-compassion, and psychological flexibility on the micro level.
We invite you to join this brand new course, to discover how fun and engaging RFT can be, and to enhance your ACT skills in ways that can open new avenues of growth and healing for your clients.
This training is worth 12 CE credit hours if attended live. While we can only provide CE to those who are present – i.e. logged in – for all live presentation(s), Praxis webinars are recorded for later viewing. Registrants may then access these recordings at any time for up to nine months from the conclusion of the training to which they pertain.
Prior to registering, please review speaker-planner conflict of interest disclosures and complete CE information.
Session 1 | February 27, 2023, 12 PM—2 PM EST
The Basics of RFT
Session 2 | March 6, 2023, 12 PM—2 PM EST
Clinical Goals and Framing
Session 3 | March 13, 2023, 12 PM—2 PM EDT
Framing, Values, and Defusion
Session 4 | March 20, 2023, 12 PM—2 PM EDT
Metaphors
Session 5 | March 27, 2023, 12 PM—2 PM EDT
Context
Session 6 | April 3, 2023, 12 PM—2 PM EDT
Using Framing to Get Precise
Participants will be able to:

Describe the ABC model of behavioral analysis
Describe mutual entailment
Describe combinatorial mutual entailment
Describe transformation of stimulus function
Describe the pragmatic truth criterion in functional contextualism
Explain the term "context" as used in functional contextualism
Explain the term "function" as used in functional contextualism
Describe at least two goals in clinical RFT
Identify and describe at least 3 relational frames
Describe what is meant by 'frozen metaphor"
Describe at least one key feature of a metaphor.
Explain how to use framing to expand a client's relational network.
Identify 3 types of rule governed behavior
Explain the impact of coordination framing on empathy
Describe the difference between essential and functional coherence.
Please review complete CE and conflict-of-interest disclosure information prior to registering. This live online course is sponsored by Praxis Continuing Education and Training and is approved for 12 CE Hours by the following listed below. There was no commercial support for this activity. None of the planners or presenters for this educational activity have relevant financial relationship(s) to disclose with ineligible companies whose primary business is producing, marketing, selling, re-selling, or distributing healthcare products used by or on patients.
Praxis CET maintains responsibility for the program with the CE approvals outlined below:
Joint Accreditation: In support of improving patient care, Praxis Continuing Education and Training, Inc is jointly accredited by the Accreditation Council for Continuing Medical Education (ACCME), the Accreditation Council for Pharmacy Education (ACPE), and the American Nurses Credentialing Center (ANCC), to provide continuing education for the healthcare team.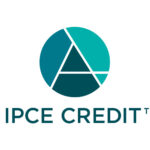 IPCE: This activity was planned by and for the healthcare team, and learners will receive 12 Interprofessional Continuing Education (IPCE) credit for learning and change.
Nursing: Praxis Continuing Education and Training, Inc designates this activity for a maximum of 12 ANCC contact hours.
Physicians: Praxis Continuing Education and Training, Inc designates this live activity for a maximum of 12 AMA PRA Category 1 Credits™. Physicians should claim only the credit commensurate with the extent of their participation in the activity.

Psychologists: Continuing Education (CE) credits for psychologists are provided through the co-sponsorship of the American Psychological Association (APA) Office of Continuing Education in Psychology (CEP). The APA CEP Office maintains responsibly for the content of the programs.
Social Workers: As a Jointly Accredited Organization, Praxis Continuing Education and Training, Inc. is approved to offer social work continuing education by the Association of Social Work Boards (ASWB) Approved Continuing Education (ACE) program. Organizations, not individual courses, are approved under this program. Regulatory boards are the final authority on courses accepted for continuing education credit. Social workers completing this course receive 12 clinical continuing education credits.
Drug and Alcohol Counselors: This course has been approved by Praxis Continuing Education and Training, Inc, as a NAADAC Approved Education Provider, for 12 CE hours. NAADAC Provider #165310, Praxis Continuing Education and Training, Inc, is responsible for all aspects of its programming.

National Counselors: Praxis Continuing Education and Training, Inc. has been approved by NBCC as an Approved Continuing Education Provider, ACEP No. 6759. Programs that do not qualify for NBCC credit are clearly identified. Praxis Continuing Education and Training, Inc. is solely responsible for all aspects of the programs.
NY Social Workers: Praxis Continuing Education and Training, Inc is recognized by the New York State Education Department's State Board for Social Work as an approved provider of continuing education for licensed social workers #SW-0467
NY Counselors: Praxis Continuing Education and Training, Inc. is recognized by the New York State Education Department's State Board for Mental Health Practitioners as an approved provider of continuing education for licensed mental health counselors. #MHC-0198.
NY Psychologists: Praxis Continuing Education and Training, Inc. is recognized by the New York State Education Department's State Board for Psychology as an approved provider of continuing education for licensed psychologists #PSY-0002.
NOTE: Many state boards accept offerings accredited by national or other state organizations. If your state is not listed, please check with your professional licensing board to determine whether the accreditations listed are accepted.
Participants should have basic knowledge of ACT. No knowledge of RFT is necessary
For mental health professionals who have at least a beginner understanding of ACT and who want to deepen their understanding and incorporate RFT into their work.
Barnes‐Holmes, D., & Harte, C. (2022). Relational frame theory 20 years on: The Odysseus voyage and beyond. Journal of the Experimental Analysis of Behavior, 117(2), 240-266.
Harte, C., & Barnes-Holmes, D. (2021). A primer on relational frame theory (RFT). The Oxford handbook of acceptance and commitment therapy. Oxford University Press. https://doi.org/10.1093/oxfordhb/9780197550076.013, 4.
Stewart, I. (2018). Derived relational responding and relational frame theory: A fruitful behavior analytic paradigm for the investigation of human language. Behavior Analysis: Research and Practice, 18(4), 398.
Villatte, M, Villatte, J.L, & Hayes, S. (2019). Mastering the Clinical Conversation: Language as Intervention. New York: Guilford Press
We understand, sometimes things come up!
Praxis will offer a full refund to registrants of both live and live-online trainings who cancel their registration up to 14 days before the course or workshop start date, minus an administrative processing fee of $30 for a 2-day workshop or online course, and a $50 fee for a 4-day workshop. If cancelled within 14 days, no refund will be issued, however, a credit for the same amount will be applied toward another learning product, which expires within 1 year. Please contact us at events@praxiscet.com to cancel a registration.