Praxis Continuing Education & Training
Working with Self and Identity in ACT
Kelly G. Wilson, PhD
12 CE credits available
Please read the complete course information below prior to registering.
---
Target Audience:
This course is for mental health professionals, health professionals, and students with an intermediate background in this area. It's relevant to those with ACT experience or those who have at least done an introductory ACT course. This includes behavior analysts, counselors, substance abuse counselors, psychologists, and social workers.
Schedule: (12 hours total)
1. What is the self? – Defining "self" in behavioral terms; How a sense of self forms in relation to our social world and language development; An overview of RFT; The role that self-as-content, self-as-process, and self-as-context play in self work (115 minutes)
2. Expanding the landscape – Where and how to begin when assessing a client's sense of self; The close relationship between assessment and treatment in ACT; Principles for eroding fusion and revealing there is more to every self story than meets the eye (90 minutes)
3. Generating variability – How narrow patterns of "selfing" function and how they are reinforced by our social environments; A behavioral approach to disrupting well-worn patterns and making a broader range of selfing behaviors possible; The importance of staying in a "context of discovery" during self work; How to engage values and committed action as "fuel" for flexible selfing (85 minutes)
4. Self-compassion – How to approach self-compassion in work with clients; Why the experience of self-compassion is more important than the concept; A meditative exercise designed to foster an experience of self-compassion; Demonstration of how clinicians might practice self-compassion with clients (120 minutes)
5. The therapist's self – The ways clinicians' sense of self and selfing patterns show up in the therapy room; The posture a therapist can take to create a curious and open environment for clients; How to navigate cultural sensitivities and what clinicians can do if they cross a line; Demonstration with a therapist exploring their selfing at work (120 minutes)
6. The social self – The intimate connection between sense of self and the social world; The function of shame-based identities and how to work with clients who have especially difficult histories; Demonstration of concepts and techniques from the course; An experiential exercise that reveals the profound opportunity for social connection that exists inside a willingness to be vulnerable; A discussion about self processes and self work with Steven C. Hayes, another co-founder of ACT (190 minutes)
Overall Objectives:
At the conclusion of this course, participants will be able to:
1. Define self from an ACT perspective and how self processes contribute to psychological flexibility
2. Discuss how a sense of self forms due to social interaction and derived relational responding
3. Discuss self-as-context, self-as-process, and self-as-content and the part each plays in self work
4. Explain the relationship between self processes and other essential processes of change in the ACT model
5. Assess a client's "selfing" flexibility and help them practice responding more flexibly
6. Discuss the function of self-stories, including narratives that are negative or are about the client "not knowing who they are"
7. Apply strategies for eroding cognitively fused narratives in order to help clients access a broader, more flexible sense of self
8. Discuss the way that narrow patterns of selfing are reinforced
9. Identify opportunities to disrupt narrow selfing repertoires and create a context that increases the possibility of behavior change
10. Discuss self-compassion and how to help clients cultivate it
11. Discuss how clinicians' selfing repertoires influence their work
12. Discuss how clinicians can sensitively approach work with clients whose cultural identities are different from their own
13. Discuss the role of social belonging in sense of self and how to address isolation through self work
Grievance Procedures for CE Activities
Should a participant in the course be unsatisfied with the course, the participant should immediately contact our customer support team to file a grievance. Within five days, a customer support team member will contact the participant by email and/or phone and attempt to resolve the issue.
We will investigate and assess the issue from the perspective of the participant and every effort will be made to resolve the issue. If the issue is not resolved to the satisfaction of the participant, the participant will be offered a refund per the Refund and Cancellation Policy guidelines.
To file a grievance, please contact us at courses@praxiscet.com.
ADA Accommodations
To request accommodations for disabilities, please contact Praxis Continuing Education at courses@praxiscet.com.
Contact Information:
The Praxis team can be contacted at courses@praxiscet.com
Praxis Continuing Education
5674 Shattuck Avenue
Oakland, CA 94609 USA
CE Information:
This non-live online course is sponsored by Praxis Continuing Education and Training and is approved for 12 CE Hours by the organizations listed below. Praxis CET maintains responsibility for the program with the CE approvals outlined below: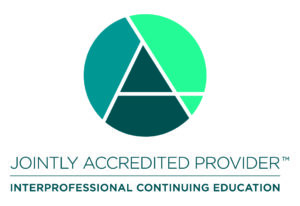 Joint Accreditation: In support of improving patient care, Praxis Continuing Education and Training, Inc. is jointly accredited by the Accreditation Council for Continuing Medical Education (ACCME), the Accreditation Council for Pharmacy Education (ACPE), and the American Nurses Credentialing Center (ANCC), to provide continuing education for the healthcare team.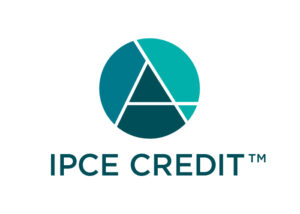 IPCE: This activity was planned by and for the healthcare team, and learners will receive 12 Interprofessional Continuing Education (IPCE) credit for learning and change.

Psychologists: Continuing Education (CE) credits for psychologists are provided through the co-sponsorship of the American Psychological Association (APA) Office of Continuing Education in Psychology (CEP). The APA CEP Office maintains responsibility for the content of the programs.
Social Workers: As a Jointly Accredited Organization, Praxis Continuing Education and Training, Inc. is approved to offer social work continuing education by the Association of Social Work Boards (ASWB) Approved Continuing Education (ACE) program. Organizations, not individual courses, are approved under this program. Regulatory boards are the final authority on courses accepted for continuing education credit. Social workers completing this course receive 12 clinical continuing education credits.
Drug and Alcohol Counselors: This course has been approved by Praxis Continuing Education and Training, Inc. as a NAADAC Approved Education Provider, for 12 CE hours. NAADAC Provider #165310, Praxis Continuing Education and Training, Inc. is responsible for all aspects of its programming.
Behavior Analysts: Praxis CET is an approved BACB ACE Provider # OP-17-2718.

National Counselors: Praxis Continuing Education and Training, Inc. has been approved by NBCC as an Approved Continuing Education Provider, ACEP No. 6759. Programs that do not qualify for NBCC credit are clearly identified. Praxis Continuing Education and Training, Inc. is solely responsible for all aspects of the programs.
NY Counselors: Praxis Continuing Education and Training, Inc. is recognized by the New York State Education Department's State Board for Mental Health Practitioners as an approved provider of continuing education for licensed mental health counselors #MHC-0198.
NY Social Workers: Praxis Continuing Education and Training, Inc. is recognized by the New York State Education Department's State Board for Social Work as an approved provider of continuing education for licensed social workers #SW-0467.
NY Psychologists: Praxis Continuing Education and Training, Inc. is recognized by the New York State Education Department's State Board for Psychology as an approved provider of continuing education for licensed psychologists #PSY-0002.

NOTE: Many state boards accept offerings accredited by national or other state organizations. If your state is not listed, please check with your professional licensing board to determine whether the accreditations listed are accepted.
CE Course Launch Date: 7/15/2022
Expiration Date/Next scheduled review date: 7/15/2025
Disclosure of Relevant Financial Relationships
Praxis Continuing Education and Training is responsible for the content, quality, and scientific integrity of all CE activities certified for credit. When an educational activity is offered for medical (CME), Nursing (ANCC), and/or Psychology (APA) continuing education credit, participants must be informed as to the source, amount, nature, and disposition of any funding used to support the activity, whether in the form of educational grants, cash contributions, or in-kind contributions. Individuals in a position to influence course content must also disclose whether they have one or more relevant financial relationships with ineligible companies.
We define ineligible companies as those whose primary business is producing, marketing, selling, re-selling, or distributing healthcare products used by or on patients. There is no minimum financial threshold; individuals must disclose all financial relationships, regardless of the amount, with ineligible companies. We ask that discloses are made regardless of whether the individual views the financial relationships as relevant to the education. For more information on the Standards for Integrity and Independence in Accredited Continuing Education, please visit accme.org/standards.
All those in a position to control the content of an education activity are asked to disclose any relevant financial relationships they have with any ineligible companies.
There is no commercial support for this activity.
Kelly Wilson has disclosed that he receives compensation as a consultant from 2morrow, Inc.  
All of the relevant financial relationships listed have been mitigated.
None of the other planners or presenters for this educational activity have relevant financial relationship(s) to disclose with ineligible companies whose primary business is producing, marketing, selling, re-selling, or distributing healthcare products used by or on patients.
How to Obtain Your CE Certificate:
After completing the course, please follow these steps to access your course evaluation, post-test (when applicable), and CE certificate. To receive credit, you must complete the course in full, pass the post-test with an average score of 80% or higher, and complete the course evaluation. No partial credit will be awarded. Please read through all of the instructions below before proceeding.  
Once you have completed all the modules and have taken the post-test for each module, go to the "Evaluation" tab on the course menu.

If you have passed the post-tests with a cumulative average score of 80% or higher, the course feedback evaluation will be made available to you on the Evaluation page. You will be allowed to retake each post-test only once if you do not pass with an 80% or higher average.

After submitting the feedback evaluation, a button will appear that will allow you to download your certificate.
We encourage members to submit the feedback evaluation within 6 months of course completion to earn their CE certificate.
Technical Requirements:
In order to complete this course, attendees will need: 
A computer with a monitor, keyboard, and a mouse or a mobile device/tablet

Speakers/headphones: either built‐in to your computer/device or external (plugged into your computer)

An internet connection, either wired or wireless. A minimum connection speed of 3 megabits is required to stream clear, standard definition video.

The course is supported on most up-to-date internet browsers (Google Chrome, Safari, Firefox, Microsoft Edge, Brave, etc.)

A PDF viewer such as Adobe Acrobat Reader

Access to Google Docs or a Word Processor

An email address

[Optional] A mixed media player (such as iTunes/Windows Media Player) to listen to downloadable audio exercises. These are also available within the members area so this is not a strict requirement.

[Optional] A printer or access to a printer (to print any of the PDFs, if desired)

[Optional] A Facebook account for access to the Working with Self and Identity in ACT community group

References:
1) Boland, L., Campbell, D., Fazekas, M., Kitagawa, W., MacIver, L., Rzeczkowska, K., Gillanders, D. (2021). An experimental investigation of the effects of perspective-taking on emotional discomfort, cognitive fusion and self-compassion. Journal of Contextual Behavioral Science, 20, 27–34. doi.org/10.1016/j.jcbs.2021.02.004.

2) McHugh, L. (2015). A Contextual Behavioural Science approach to the self and perspective taking. Current Opinion in Psychology, 6–10. doi.org/10.1016/j.copsyc.2014.12.030

3) Vandenberghe, L., da Silveira, J.M. (2013). Therapist Self-as-Context and the Curative Relationship. Journal of Contemporary Psychotherapy, 43, 159–167. doi.org/10.1007/s10879-012-9230-8