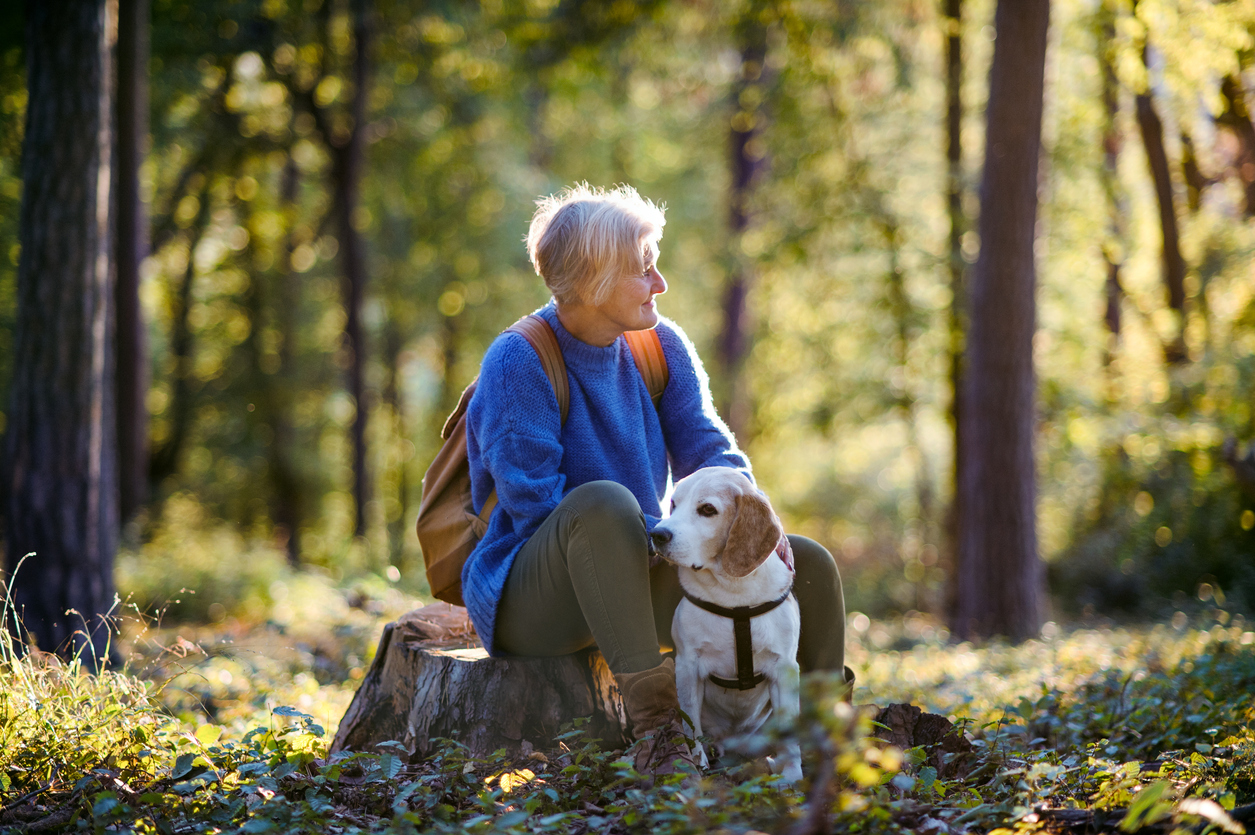 Transcending Anger with ACT
Anger, acted on or suppressed, can be one of the more challenging emotions to address in psychotherapy.
Those suffering from anger may feel guilty, ashamed, powerless, and out of control. It can lead to significant difficulties in the lives of those reacting to anger, including loss of relationships, jobs, friendships, and romance, and a sense of self that is viewed as whole. Values, left behind by behaviors that create fear instead of connection, are abandoned in moments of rage and isolation.
Dealing with anger in therapy can pose problems ranging from evoking fear in the therapist to evoking anger in return.
Coming to understand the client's experiences of anger and how it impacts their lives and relationships, discriminating anger from both its functional and dysfunctional fallout, can assist in making robust and life-enhancing changes for the individuals struggling with such emotions.
Whether it be suppressing it or acting on it in ways that lead to harm, anger is worth exploring and understanding more broadly, especially in times of social unrest and uncertainty.
Anger can be an essential emotion when expressed wisely. The relationship to feelings of anger is of significant consequence. It can mean the difference between full and authentic relationships or relationships filled with fear and constriction.
How people learn to relate to anger and how they behave when experiencing anger can bring a universe of freedom or a universe of control — for practitioners and clients alike.
Inside the Course
This training will use acceptance and commitment therapy (ACT) to help clinicians — and thus their patients — learn how to respond to anger.
By helping clients develop a psychologically flexible relationship to anger, they can discover a new way to view it, change its impact on their lives, and open up new avenues for meaningful living.
You'll gain the tools and insight you need to stay present and open when anger shows up in the therapy room, allowing you, in turn, to help your clients find freedom in the here and now felt experience while continuing to engage in values-based living.
Over 4 experiential sessions, Dr. Robyn Walser and Dr. Manuela O'Connell will guide you through strategies based in each of the 6 core processes of ACT, equipping you to adapt your approach to each specific client.
They'll explore the challenging feelings that can arise for practitioners when working with anger — especially for women who have often learned through a lifetime of social conditioning that the "correct" response is to hide or suppress their anger. And they give you powerful methods for confronting these feelings as they arise, allowing you to meet your clients fully and openly.
You'll have the opportunity to practice utilizing defusion, mindfulness, self-as-context, and values techniques to help clients manage anger behaviors, break free of suppression and avoidance, and respond more effectively in different contexts.
And Dr. Walser and Dr. Manuela will show you how values and committed action can help clients reframe their healthy anger such that they can leave empowered to change their lives and the world around them based on what matters to them most.
You'll leave this course with the tools to work with anger confidently and flexibly, and help your clients start living the lives they truly want to live.
This training is worth 8 CE credit hours if attended live. While we can only provide CE to those who are present – i.e. logged in – for live presentation(s), all Praxis webinars are recorded for later viewing. Registrants may then access these recordings at any time for up to nine months from the conclusion of the training to which they pertain.
Prior to registering, please review speaker-planner conflict of interest disclosures and complete CE information.
Session 1: May 23, 2023, 3 pm-5 pm EDT
Understanding Anger: Clients and Anger
Understanding Change: The Function of Anger
---
Session 2: May 30, 2023, 3 pm-5 pm EDT
Open and Aware: Letting the Anger Go
Open and Aware: Letting the Anger BE
---
Session 3: June 6, 2023, 3 pm-5 pm EDT
Aware and Engaged: You are Not Your Anger
Aware and Engaged: Freedom Despite Anger
---
Session 4: June 13, 2023, 3 pm-5 pm EDT
Compassion and Forgiveness in the Presence of Anger
Moving Forward: Functional Anger
Participants will be able to:
Describe anger, its different functions and outcomes from a contextual behavioral perspective.
Discuss the role of fusion and its antidote, defusion, in relation to anger.
Describe how attachment to descriptions of the self and others limits behavior change.
Utilize skills of defusion, mindfulness, self-as-context and values description to assist clients in managing anger.
Describe the role of compassion and forgiveness in relating to anger differently.
Describe SMART goals in relation to values.
Discriminate appropriate anger related to social issues.
Please review complete CE and conflict-of-interest disclosure information prior to registering. This live online course is sponsored by Praxis Continuing Education and Training and is approved for 8 CE Hours by the following listed below. There was no commercial support for this activity. None of the planners or presenters for this educational activity have relevant financial relationship(s) to disclose with ineligible companies whose primary business is producing, marketing, selling, re-selling, or distributing healthcare products used by or on patients.
Praxis CET maintains responsibility for the program with the CE approvals outlined below:
Joint Accreditation: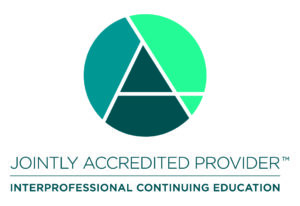 In support of improving patient care, Praxis Continuing Education and Training, Inc is jointly accredited by the Accreditation Council for Continuing Medical Education (ACCME), the Accreditation Council for Pharmacy Education (ACPE), and the American Nurses Credentialing Center (ANCC), to provide continuing education for the healthcare team.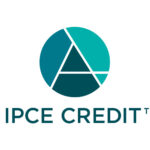 IPCE: This activity was planned by and for the healthcare team, and learners will receive 8 Interprofessional Continuing Education (IPCE) credit for learning and change.
Nursing: Praxis Continuing Education and Training, Inc designates this activity for a maximum of 8 ANCC contact hours.
Physicians: Praxis Continuing Education and Training, Inc designates this live internet activity for a maximum of 8 AMA PRA Category 1 Credits™. Physicians should claim only the credit commensurate with the extent of their participation in the activity.
Psychologists:

Continuing Education (CE) credits for psychologists are provided through the co-sponsorship of the American Psychological Association (APA) Office of Continuing Education in Psychology (CEP). The APA CEP Office maintains responsibly for the content of the programs.
Social Workers: Social Workers: As a Jointly Accredited Organization, Praxis Continuing Education and Training, Inc. is approved to offer social work continuing education by the Association of Social Work Boards (ASWB) Approved Continuing Education (ACE) program. Organizations, not individual courses, are approved under this program. Regulatory boards are the final authority on courses accepted for continuing education credit. Social workers completing this course receive 8 clinical continuing education credits.
Drug and Alcohol Counselors: This course has been approved by Praxis Continuing Education and Training, Inc, as a NAADAC Approved Education Provider, for 8 CE hours. NAADAC Provider #165310, Praxis Continuing Education and Training, Inc, is responsible for all aspects of its programming.
National Counselors:

Praxis Continuing Education and Training, Inc. has been approved by NBCC as an Approved Continuing Education Provider, ACEP No. 6759. Programs that do not qualify for NBCC credit are clearly identified. Praxis Continuing Education and Training, Inc. is solely responsible for all aspects of the programs.
Behavior Analysts: PraxisCET is an approved BACB ACE Provider # OP-17-2718.
NY Social Workers: Praxis Continuing Education and Training, Inc is recognized by the New York State Education Department's State Board for Social Work as an approved provider of continuing education for licensed social workers #SW-0467
NY Counselors: Praxis Continuing Education and Training, Inc. is recognized by the New York State Education Department's State Board for Mental Health Practitioners as an approved provider of continuing education for licensed mental health counselors. #MHC-0198.
NY Psychologists: Praxis Continuing Education and Training, Inc. is recognized by the New York State Education Department's State Board for Psychology as an approved provider of continuing education for licensed psychologists #PSY-0002.
All levels of mental health professionals
Walser, R. D. & O'Connell, (in press). The ACT Workbook for Anger: Manage Emotions and Take Back Your Life with Acceptance and Commitment Therapy. New Harbinger, Publications: Oakland, CA.
Barrett, E. L., Mills, K. L., & Teesson, M. (2013). Mental health correlates of anger in the general population: Findings from the 2007 National Survey of Mental Health and Wellbeing. Australian & New Zealand Journal of Psychiatry, 47(5), 470-476.
Lawler-Row, K. A., Karremans, J. C., Scott, C., Edlis-Matityahou, M., & Edwards, L. (2008). Forgiveness, physiological reactivity and health: The role of anger. International Journal of Psychophysiology, 68(1), 51-58.
Maan Diong, S., Bishop, G. D., Enkelmann, H. C., Tong, E. M., Why, Y. P., Ang, J. C., & Khader, M. (2005). Anger, stress, coping, social support and health: Modelling the relationships. Psychology & Health, 20(4), 467-495.
Traister, R. (2018). Good and mad: The revolutionary power of women's anger. Simon and Schuster.
Corbin, N. A., Smith, W. A., & Garcia, J. R. (2018). Trapped between justified anger and being the strong Black woman: Black college women coping with racial battle fatigue at historically and predominantly White institutions. International Journal of Qualitative Studies in Education, 31(7), 626-643.
Wu, Q., Chi, P., Zeng, X., Lin, X., & Du, H. (2019). Roles of anger and rumination in the relationship between self-compassion and forgiveness. Mindfulness, 10(2), 272-278.
Landmann, H., & Hess, U. (2017). What elicits third-party anger? The effects of moral violation and others' outcome on anger and compassion. Cognition and emotion, 31(6), 1097-1111.
We understand, sometimes things come up!
Praxis will offer a full refund to registrants of both live and live-online trainings who cancel their registration up to 14 days before the course or workshop start date, minus an administrative processing fee of $30 for a 2-day workshop or online course, and a $50 fee for a 4-day workshop. If cancelled within 14 days, no refund will be issued, however, a credit for the same amount will be applied toward another learning product, which expires within 1 year. Please contact us at online@praxiscet.com to cancel a registration.